Katrina graduated from Queens University Belfast in 2015 with a 2:1 Honours degree, before obtaining her postgraduate Diploma in Professional Legal Studies with Distinction, in June 2017. Katrina was awarded the Tyrone Prize which is given to the solicitor trainee who attains the highest mark in the County Court module examination.
Katrina joined Higgins Hollywood Deazley's Litigation Department in March 2018 working with Caroline Dunlop and Michael Hollywood and she specialises in small claims actions and personal injury matters including road traffic accidents, slips, trips and accidents at work. Katrina also assists in cases involving unlawful detention on foot of money warrants.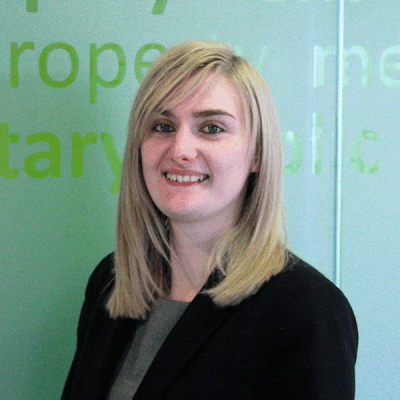 As a legal aid practitioner Katrina has an excellent working knowledge and understanding of the legal aid system in Northern Ireland and can provide advice on all aspects of civil legal aid. She regularly applies for After the Event Insurance on behalf of her clients and also utilises legal expense insurance within home insurance policies.
Katrina is a member of the Northern Ireland Young Solicitors' Association, Belfast Solicitors' Association and the Law Society of Northern Ireland.
If you would like to contact Katrina directly, please send her an e-mail at katrinalagan@hhdsolicitors.com