Nick joined the firm in October 2016 as an Immigration Practitioner. Nick is currently assisting our Immigration department working alongside partner Matthew Higgins.
He studied law at Liverpool John Moores University and graduated with an LL.B (hons) in 2011. He then continued his studies at Liverpool and completed the Legal Practice Course (LPC) in 2012.
Nick gained his professional legal experience working within a leading international law firm in Belfast specialising in Intellectual Property and Immigration. His previous immigration experience is enhanced as he worked for UK Visas and Immigration at the Home Office in Liverpool from December 2012 to April 2015 as a Senior European Caseworker deciding EEA applications and non-EEA applications. Due to this experience he has a vast knowledge of Home Office policy and internal guidelines for applicants.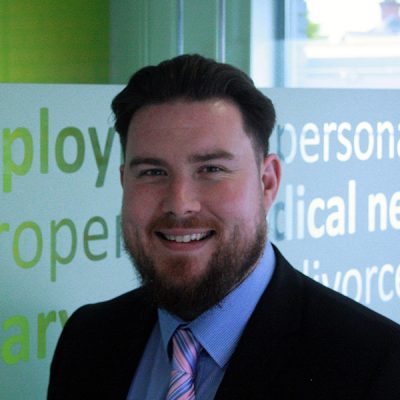 More recently Nick has specialised in Business Immigration and has a good understanding of the Tiers 1-5 application process and entry clearance visas for international business visitors. At HHD we have helped numerous types of businesses varying from IT workers in Chicago to nursing care assistants in Dungannon. We will assist your business or you as an individual, from start to finish in the application process.
Nick is also a keen sportsman and was involved in obtaining several Tier 2 (Sportsperson) Visas for leading high profile non-EEA sportsmen and women.
His case load also includes Deportation orders, Detention, Asylum Claims, Family member applications, British citizenship applications and applications outside the Immigration Rules. Nick is currently serving as Secretary of the Law Society of Northern Ireland Immigration Practitioner's Group and offers regular seminars to local businesses on immigration law.
If you would like to contact Nick directly, please send him an e-mail at