Rosemary graduated in 2004 from Queen's University Belfast with a 2:1 Single Honours Law Degree. Following this, Rosemary gained invaluable experience working as a Paralegal and Litigation Manager in a busy litigation department of a Belfast based law firm which provided defence litigation services to the majority of the Health & Social Care Trusts in Northern Ireland, to include Belfast Health & Social Care Trust.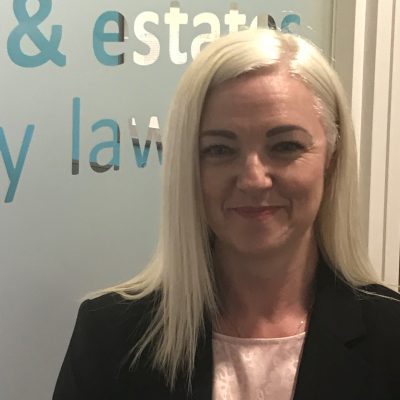 In 2008 Rosemary was one of the first intake of students to be offered a place at University of Ulster's Post Graduate Diploma in Legal Practice at the Magee Campus.
Upon successful completion of her Diploma, Rosemary was admitted to the Roll of Solicitors in 2010, following which she gained extensive experience in general practice working at a South Belfast based law firm.
Rosemary has a keen interest in Litigation, to include personal injury litigation resulting from road traffic collisions, accidents at work and slipping/tripping cases in public places. Rosemary has considerable experience of managing medical and dental negligence cases. She has also attended several high profile Inquests over the years.
In addition to her litigation skills, Rosemary has experience in Residential Conveyancing, drafting Wills and in the Administration of Estates.
Rosemary is a member of The Law Society of Northern Ireland and Belfast Solicitors' Association. She is also a Member of The Law Society of Northern Ireland's Elder Law Group.
Rosemary enjoys engaging with clients and is more than willing to assist you should you wish to investigate the merits of pursuing a claim for compensation.
If you or a family member have been injured in an accident which was not your fault and you wish to contact Rosemary directly, please send an email to rosemarymillar@hhdsolicitors.com