With a keen interest in practising in a reputable criminal law firm in Belfast, Tiernán joined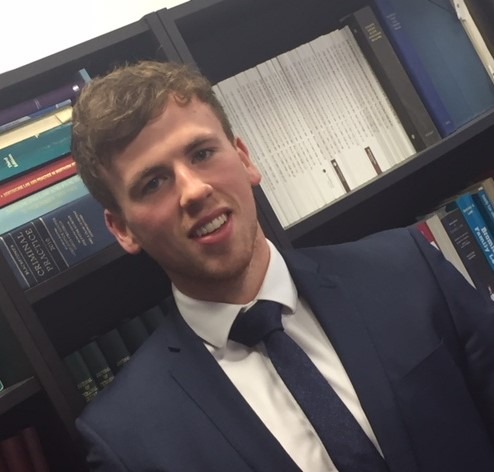 HHD in November 2018. He graduated in Law with French from Queen's University, Belfast and thereafter attended the Institute of Professional Legal Studies at Queen's University, Belfast, where he qualified as a solicitor in 2016. Tiernán then went on to complete a Masters in Criminal Justice at Queen's University where he obtained a commendation for his dissertation on 'Cross-Border Policing'.
Before joining HHD, Tiernán worked as a Family Law practitioner specialising in sensitive children's order cases. He is an experience advocate, having dealt with cases before all tiers of the Family Court system, the Family Proceedings Court, the Family Care Centre and the High Court often involving matters of a complex nature. His caseload also included personal injury litigation, wills and probate.
Tiernán excels in building a strong rapport with his clients, enabling him to assess his client's needs in order to provide appropriate legal guidance.
Tiernán combined his in-depth knowledge of the Northern Ireland criminal justice system with his practical experience when he joined the Higgins Hollywood Deazley Criminal Department working with Matt Higgins, Charlene Dempsey and John O'Kelly where he specialises in criminal matters.
Tiernán is a member of the Northern Ireland Young Solicitors' Association, Belfast Solicitors' Association and the Law Society of Northern Ireland. Tiernán is a fluent Irish and French speaker and a keen sportsman who holds a Commonwealth medal for rowing and was voted Armagh's sportsman of the year in 2015.
If you would like to contact Tiernán directly, please send him an e-mail at tiernanoliver@hhdsolicitors.com