From 1st April 2019, the Houses in Multiple Occupation Act (Northern Ireland) 2016 will come into operation, changing licensing laws for shared accommodation. Local councils across Northern Ireland will be responsible for houses in multiple occupation (HMOs), taking over from the Northern Ireland Housing Executive.
The scheme will be managed primarily by Belfast City Council who will ensure health, safety and well-being of occupants of HMOs to ensure positivity in neighbourhoods and surrounding areas.
What is a HMO?
A house in multiple occupation is a property which is:
House, premises or group of premises;
Owned or rented by one person living in the accommodation;
The main residence of three or more people from more than two households.
Property which is not included in the realm of a HMO include those which are:
Occupied only by the owners.
Occupied by students but are managed by an educational establishment.
Occupied by members of a religious order whose principal occupation is prayer, contemplation, religious education or relief of suffering.
Buildings owned by the Crown and occupied by members of the armed forces.
Information for Landlords
A landlord must have a valid licence for each HMO they own. If the property is already registered with the Northern Ireland Housing Executive, it will automatically transfer to the new licencing scheme and upon renewal of the licence, five years from last registration, the landlord will receive notification from the local council.
A landlord can apply online, in person or by post. A NI Houses in Multiple Occupation Application Form must be completed for applications by person or post. Postal applications can be made to;
The NI HMO Unit, Belfast City Council, 4-10 Linenhall Street, Belfast BT2 8BP.
After completion of the application, landlords must publish information in relation to their application in one or more newspapers circulating in the vicinity of the HMO.
Before issuing a license, the council will establish if the landlord is a suitable person to let privately rented property. The landlord will be asked to provide evidence of any criminal record (if one exists) or other relevant convictions and the council will subsequently review previous engagement with regulatory services, including PSNI, NI Fire and Rescue Service and local councils. If the applicant is an organisation or business, the same tests will apply to any director, partner or other person in a managerial position.
Landlords must ensure that the accommodation they provide is safe and of good quality, ensuring that:
Safety and maintenance certificates are valid and up-to-date.
Electrics and all electrical appliances are safe, always maintained and in good working order .
Stairways and escape routes are maintained and free from obstruction.
Carbon monoxide alarm is installed.
Chimneys and flues are cleaned annually.
Inspection records and tests are maintained.
Furniture is kept in a safe condition and proper working order.
Security arrangements are in order.
Heating is provided throughout the accommodation.
The property has an Energy Performance Certificate with a minimum E rating for energy efficiency.
The number of occupants specified on the licence is complied with.
Information pack must be provided to tenants, including;
A copy of the HMO licence.
Copies of current certificates in relation to the property, for example, gas safety certificate, electrical safety report and energy performance certificate.
Advice on reporting anti-social behaviour.
List of duties, responsibilities and expectations of the tenant.
Emergency information, including contact telephone numbers and out of hours numbers. This must be displayed clearly and obviously in the accommodation.
The NI HMO Unit can take enforcement on behalf of all NI Local Councils and have the right to enter a HMO to assess the condition of the property. If the NI HMO Unit finds the HMO is not in compliance with legislation, they can:
Vary the terms of the licence.
Issue a fixed penalty notice (maximum of £20,000).
Prosecute.
Revoke the licence.
Fees
The cost of a HMO licence depends on the number of people living in the property.
Cost
Licence Fee

and Licence Variations

Per person, per year
£37

Add new owner or managing agent
£185

Add new occupant
£185 for each new occupant + £75 inspection fee per visit

Copy of HMO Register
Certified copy of an entry relating to any person who falls within section 62(9) of the 2016 Act (ie. someone who appears to the council to:

(a) have an interest or prospective interest in the HMO;

(b) be a resident of the HMO;

(c)  be otherwise sufficiently concerned with the information contained in the entry.)

£15
Certified copy of its register, or an extract from it, to any statutory authority.
£15
Information for Tenants
From 1st April 2019, tenants living in a HMO will be able to check if the property is licenced as a HMO and that it is compliant with legislation. Tenants should receive an information pack from the landlord and be able to benefit from the property being safe, of good quality and suitable for the number of people living in the property.
Tenants also have responsibilities to ensure the landlord can carry out their duties, for example: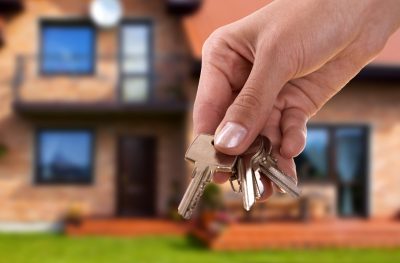 Allow the landlord or manager to enter the property at reasonable times.
Provide the landlord with any relevant information.
Comply with fire safety and litter storage and disposal arrangements in the property.
Not to prevent the landlord or manager in carrying out their duties.
Take reasonable steps to avoid damaging anything which the landlord is obliged to keep under good repair.
After 1st April 2019, a tenant can report a HMO or landlord if they believe the property is not licenced or is believed to not be in compliance with the legislation.
If you need any further advice or assistance feel free to get in touch with an experienced solicitor in our property team at HHD solicitors enquiries@hhdsolicitors.com or 028 90770770