On this #FlashbackFriday we wish to look back to this day last year and our last celebration held IN PERSON before measures were implemented in light of the Coronavirus pandemic.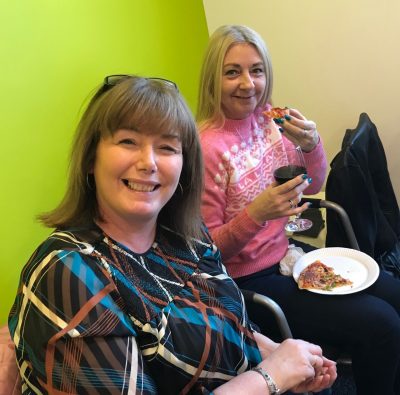 Employee Appreciation Day is an unofficial holiday which we at HHD solicitors observed on the first Friday in March. It is a day for businesses to thank their employees for their hard work and effort throughout the year.
As this day was created for the purpose of strengthening the bond between employer and employee, we offered a number of perks for our team including Dress Down Friday where our staff wore casual clothes to work; closing our office and reception early and pizza and beers/wine were provided for all our staff.
"The craic was mighty" according to Matt Higgins, Partner and "it was an opportunity to celebrate the importance of all our employees and recognise all the staff in our team with a thank you from all partners."
Photographs of HHD team members.