PLACE is an independent charity, founded in 2004 to connect place with people and people with place, and it is the Built Environment Centre for Northern Ireland. The Oldpark Story Project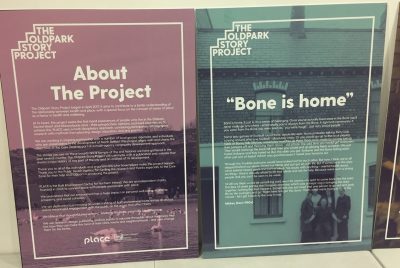 completed by PLACE aims to contribute to a better understanding of the relationship between health and place, with a special focus on the concept of 'sense of place' as a factor in health and wellbeing.
At the heart of the Oldpark Story Project, was the testimony and the first-hand experiences of people who live in the Oldpark, Sacred Heart and Marrowbone area of Belfast – their perspectives, opinions, and lived experiences. To achieve this, PLACE used a multi-disciplinary approach, combining participatory ethnographic research with methods from planning, design, education, and arts practice.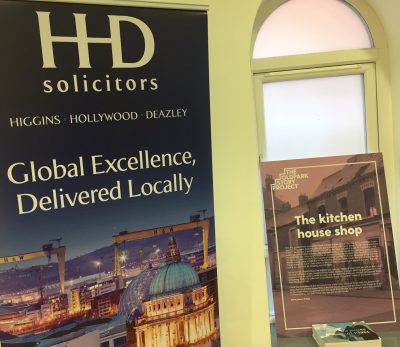 The Oldpark Story Project concluded with a publication and website that shares a new history of this part of the city and an analysis of its development. HHD were delighted to support the launch of this publication, a sense of place, this week and congratulate Connor McCafferty and his team at PLACE on the success of the publication and the story boards of the history of our local community.