Eimear graduated from Queen's University Belfast with a 2:1 in her Law with Politics degree. During undergrad Eimear was awarded a funded scholarship to part-take in the annual Fordham Law Summer School on Conflict Resolution and Human Rights, as well as a Degree Plus Award for volunteering.
Eimear went on to pursue a Masters at Maastricht University in the Netherlands, where she studied International Law with a specialisation in Human Rights graduating in August 2019. Eimear's thesis was on the topic of Workplace Harassment and Violence in the Bangladeshi Garment Industry.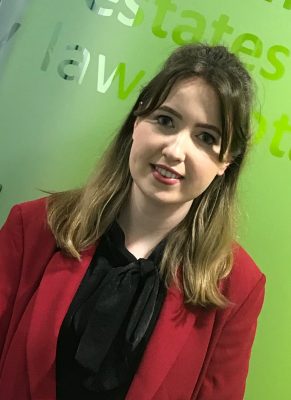 Alongside writing her thesis Eimear interned with a Criminal Defence team at an International Criminal Tribunal in The Hague. In the case of The Prosecutor v Stanisic and Simatovic, Eimear worked alongside a team defending an intelligence officer accused of War Crimes and Crimes against Humanity committed during the conflict in the former Yugoslavia in the early 1990s. In her role she filed successful applications for provisional release for their client as well as motions admitting witness statements and other types of exculpatory evidence which were granted by the Trial Chamber.
Eimear gained insight into the inner workings of a United Nations Tribunal and has learnt that in post-conflict situations there has to be a balance between the opportunity to achieve restorative justice for victims with uploading fair trial rights for the accused.
In her spare time, Eimear engages in campaigning and activism. Activism has brought a number of interesting opportunities such as invitations to write for Law journals as well as being interviewed for a podcast for the LawPod hosted by the Law Faculty at Queen's University.
Eimear joined HHD in February 2020 as a Criminal Paralegal working alongside Matt Higgins, John O'Kelly, Charlene Dempsey and Sheena Mahaffey.
Eimear sat the Institute of Professional Legal Studies entrance exam in December 2019 and hopes to qualify as a solicitor in the future.