HHD solicitor: Fiona Sterritt, Partner, specialising in medical negligence claims
What happened: Our client's father was admitted to hospital and developed a hospital acquired infection, MRSA (Methicillin Resistant Staphylococcus Aureus) which was left untreated and subsequently developed into his spinal cavity, causing paralysis. Unfortunately as a result of the paralysis he developed respiratory complications and died a number of years later. His family issued proceedings against the Trust responsible for the hospital and their claim for compensation was dealt with by our Ms Sterritt.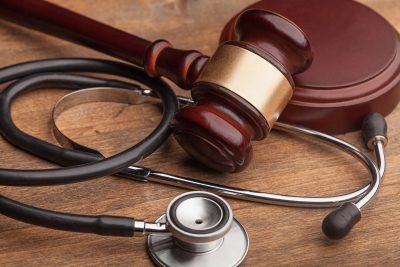 How HHD solicitors helped: At HHD solicitors we obtained all of the medical notes and records, x-rays and scans and were able to identify eminent independent experts, namely Infection Control Consultants, Consultant Neurologists and Respiratory Consultants, all outside Northern Ireland who reviewed the treatment provided. We took a detailed statement from the family, noting all the medical procedures their father had to undergo and all suffering endured. We had to obtain protocols, guidelines and all documents from the hospital relating to their infection control procedures, in order for us to investigate the case thoroughly. The family's claim included compensation for the pain and suffering of their father, medical complications sustained and ultimately his paralysis. Our client's case concluded and the family received substantial compensation.
Our client thanked the medical negligence team for all their hard work and how the claim was processed. If you have had a medical accident or medical treatment gone wrong, you may be entitled to make a personal injury claim for compensation. To find out more about how our medical negligence lawyers could help you, or if you or need any legal advice regarding a hospital acquired infection please email on fionasterritt@hhdsolicitors.com