With every day bringing new advice and guidance, we recognise that we've had to adapt our business model to provide advice, assistance and legal solutions for our clients. Although our office premises are closed, we are operating our services as usual.
At this time we would like you to meet our solicitors who are working remotely to deliver services in our usual professional and efficient way.
Damian Deazley –  A graduate of Queen's University, Damian was admitted to the Role of Solicitors in Northern Ireland in 1991.  A founding partner of HHD, he would specialise in Civil and Commercial Litigation.
He is recognised as a leading personal injury and medical negligence lawyer specialising in high value claims for those suffering catastrophic injury or fatality as result of clinical negligence, accidents at work and road traffic accidents. He was the instructed solicitor responsible for securing one of the largest personal injury settlements in a medical negligence action to date in Northern Ireland being a settlement of £8 million.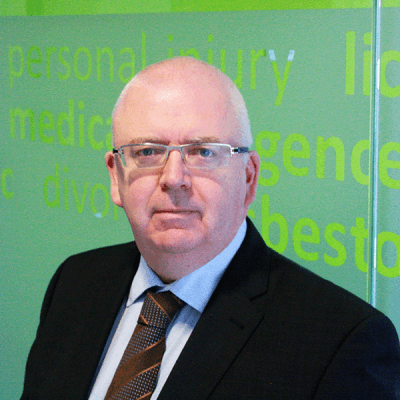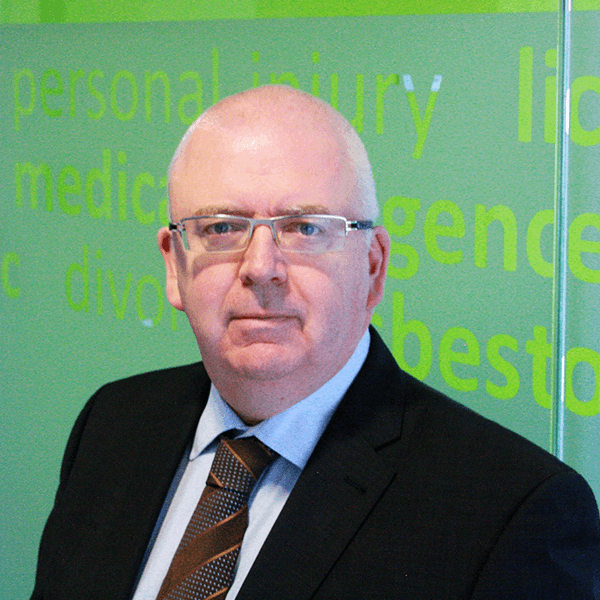 He advises and represents commercial clients in matters of professional negligence, judicial review and contractual dispute involving commercial property transactions.
Damian has been responsible for successfully challenging government departments resulting in universal change to the regulatory framework.
He is a member of PNLA (the Professional Negligence Association),  a member of Belfast Solicitors' Association and a member of the Law Society of Northern Ireland. Damian has lectured to Ulster University medical law and ethics students and to the Law Society of Northern Ireland on high value catastrophic brain injury claims.
In March 2019  he was appointed to the Board of Directors of North City Business Centre a local Enterprise Agency for North Belfast and a registered charity. Their team of business and employment advisors provide support for the small business sector and those interested in starting up a business as well as helping local residents of North Belfast gain employment.
In recent weeks due to the Coronavirus pandemic and restrictions within Northern Ireland, Damian has been working remotely from his home consulting with clients, solicitors and barristers. Damian would usually be at his desk in his home office from early engaging with clients, insurance companies and other third parties via telephone and video link, though is taking the occasional opportunity to enjoy some of our recent good weather. Whilst recent times have been challenging, he's finding the solitude in his home office refreshing and certainly productive. #lessinterruptions
At Higgins Hollywood Deazley solicitors in Belfast our aim is to provide our clients with first class legal advice and sound practical support. #BusinessAsUsual
Thank you #staysafe