The team at HHD solicitors were pleased to take part in 'Make a Cuppa' for Women's Aid ABCLN during Make It Better Week 2019 to raise funds for children affected by domestic violence.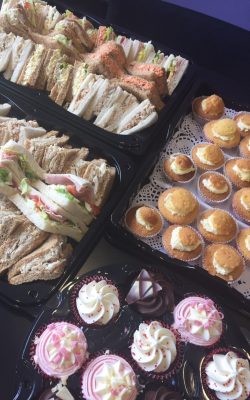 Through their Make It Better programme Women's Aid ABCLN provides a safe place for children free from violence, abuse and threat as domestic violence impacts on all areas of children's lives including their health, education, social activities and relationships
Pictured are Arlene Creighton from Women's Aid ABCLN and HHD team members including Anne Marie Clarkin, Kelly Wright, Sarah Hamill, Patricia Smyth and Jenna Boyce.
Special thanks to all members of our team who provided the homemade buns and pastries for our event enjoyed by all!