Following on from their success of being awarded 'Best of the North 2018' HHD solicitors have sponsored this year's North Belfast News 'Best of the North' in their definitive listing of the community's finest.
The awards were voted for by local residents and the readers of the North Belfast News and culminated in raising a glass to all the winners and runners-up at a special 'Best Fest' Celebration, Belfast City Hall, on Friday 31st May 2019 hosted by Barra Best. We were delighted that HHD partner Matt Higgins was on hand at the event to present a number of awards and you will note that the pictures include the worthy winners and Barra Best.
Also attending on behalf of HHD solicitors included Caroline Dunlop, Partner, John O'Kelly solicitor and Nan Mallett, Practice Manager.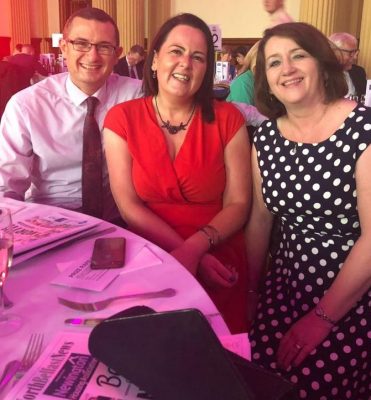 Matt Higgins, when reflecting on presenting awards to this year's recipients noted HHD's award last year, "being nominated and then winning the category for solicitors in North Belfast in 2018 was an absolute honour and we feel that it recognised the achievement of not just our fantastic solicitors but also the entire team at HHD, from our receptionist and all our administrative support staff to our book keeper and practice manager."