At HHD we have a long history of supporting students from local schools and universities to obtain valuable work experience, both legal and general office experience.
Our latest student, Imogen Quinn, has been with our office for the last number of weeks shadowing our Associate solicitor, Caroline Dunlop. Imogen is a student from Queen's University Belfast and is obtaining an invaluable insight into a law firm.
Imogen is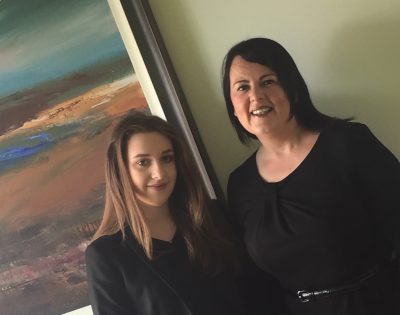 meeting partners, associates, solicitors and trainees, and finding out about our firm's culture, the structure of work and training, and discovering what cases and transactions actually involve. She is shadowing lawyers, sitting in on client meetings, and gaining a better understanding of the skills and qualities the firm would seek in a qualified solicitor.
At HHD we wish Imogen the very best in her future legal career.