For one week this month, HHD solicitors will waive their standard will writing fees in support of Northern Ireland Hospice's annual "Make A Will Month" Campaign and instead clients will be invited to make a discretionary donation to either the adult or children's hospice services.
Hospice care is provided free of charge to those who need it, but with annual running costs of over £13m and limited government funding, they rely heavily on the support and generosity of the local community.  Leaving a gift in your Will to Hospice is an important way to support their invaluable work and to ensure that local people receive the highest quality palliative when they need it, both now and in the future.  In fact gifts in Wills actually fund the hospice care for 1 out of every 7 patients.
Sharon Gorman, Donor Development Executive at Hospice encourages people to support this campaign;
"Last year "Make a Will Month" was extremely successful.  It raised over £12,0000 helping us to provide specialist care and support for over 3,500 local infants, children and adults living with life-limiting and life-threatening illnesses.
Having an up-to-date Will is the most important thing you can do to protect your family and loved ones.  Will making is not as complicated, time-consuming or expensive as many of us think.  It can give your family and you immense peace of mind to know that your final wishes will be fulfilled regarding your loved ones, your estate and causes close to your heart such as Northern Ireland Hospice".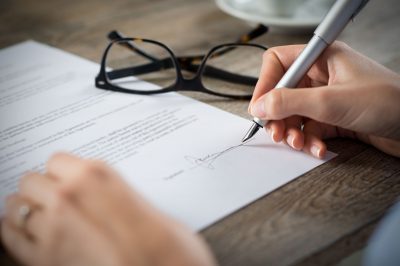 Newtownabbey woman, Valerie Magee, is just one person who has left a gift in her Will to Hospice after the sad passing of her husband Harry from pancreatic cancer.
"Hospice provided first-class nursing care to my late husband, Harry, both in our home and in the Inpatient Unit.  All the nursing staff and volunteers went the extra mile to ensure that Harry's acute pain was controlled, he felt safe and his every need was met.  Not only did they give Harry a much greater quality of life, but they supported me too when I was feeling vulnerable.
For me hospice care is simply inspirational as it provides invaluable support, dignity and comfort to so many local patients and their families.  By including a gift to Hospice in my Will I can honour Harry's life in a meaningful way, whilst helping to protect future hospice care for patients here whenever and wherever they need it".
For more information on "Make a Will Month" and how you can get involved, or to make an appointment with one of our experienced solicitors, please email enquiries@hhdsolicitors.com or telephone 028 9077 0770.