If you have received a summons requiring attendance at court to answer allegations of motoring offences, our Criminal Defence Solicitors can assist you.  Anyone who receives a conviction for motoring offences in the magistrates' court is at risk of receiving a period of disqualification or having penalty points endorsed on their driving licence.  Our Criminal Defence Solicitors have decades of experience in magistrates' courts across Northern Ireland defending individuals who are at risk of losing their licence due to motoring offences.  Frequently our solicitors advise clients of defences to which they were previously not aware.
What if I am found guilty?
Generally most people prefer to have penalty points endorsed on their licence rather than have a period of disqualification imposed.  However if you have 12 or more penalty points endorsed on your licence within a period of 3 years a court will be obliged to disqualify you from driving under what is known as the "Totting – up" regime.  Under this scheme if you reach 12 penalty points you will receive a 6 month disqualification from driving from a magistrates' court.  A lengthier 12 month period of disqualification may apply if you have previously been disqualified under the totting-up regime within the previous 3 years.  The calculation of these points is not straightforward and frequently police and prosecutors err by failing to calculate points correctly.
New Drivers are Different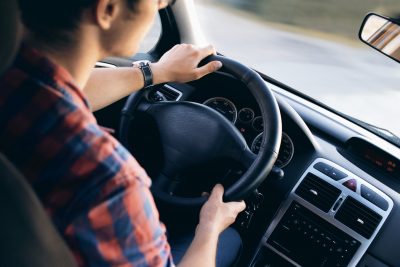 The New Drivers N.I Order creates a separate and more onerous totting-up regime for those who are less than 2 years past their driving test.  Under this law if you receive 6 or more penalty points within 2 years of passing your first Driving Test your licence must be revoked by a magistrates' court.  Although you are not disqualified your licence is removed from you and you will be required to re-sit both your Theory and Practical Driving Test and pay the same fees as you paid when you first passed your test.
What are my options?
It may be possible in certain situations to make representations to the Public Prosecution Service to have the matter dealt with outside of court.  This involves putting the defendant's circumstances to the Public Prosecution Service in writing and arguing that the public interest may be best served by a withdrawal of the case and the administration of a police warning, thereby avoiding any disqualification, penalty points and or expensive court fines.
It may also be possible to argue in court that imposing the mandatory disqualification under the totting-up regime would result in "exceptional hardship" to the defendant and/or another third party such as a family member.  An application of this nature is complex and will frequently involve the submission of evidence to the court both orally and in writing detailing the hardship which would be caused by the loss of the licence.  If the court accepts that exceptional hardship would be caused then the court may reduce the period of disqualification or not disqualify the defendant at all.  Frequently the success of such an application will depend on the quality of the evidence presented at court.
If you stand accused of road traffic offences contact our Criminal Defence Team on 02890 770770 or enquiries@hhdsolicitors.com for responsive and early advice on all aspects of Road Traffic law.