Background
EncroChat was a network and service provider that offered end-to-end encrypted messaging and call services. Over the past few years, those individuals who value privacy have been rejecting the use of certain mobile phones in search for an alternative they can keep for longer, while retaining a secure network, un-hackable by the authorities, making EncroChat's service very popular.
Android phones were modified and sold as 'EncroPhones'. They were marketed as being "military grade" and "un-hackable". Features included disappearing messages as well as a feature to wipe the phone by entering in a PIN number.
In 2019 a joint police task force was set up between the UK, the Netherlands and France.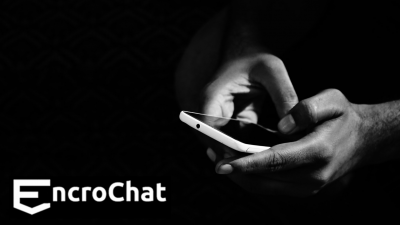 The EncroChat server located in France was cracked open. Police gained access to millions of texts and messages and were able to locate members of organised crime groups, arresting them, seizing their weapons, cash and drugs.
It was only in June 2020 that EncroChat realised there was a breach. They immediately alerted their users to dispose of their devices. For many it was too late as law enforcement already had the data they needed, it was just a matter of processing it.
Owning a phone with EncroChat software is not itself an illegal offence. It has been revealed that of the 60,000 EncroChat users, not all were involved in organised crime groups and many had been using the encrypted software for security and privacy in their communications. Therefore, as a result of this indiscriminate hack, a lot of perfectly legal activity will have been recovered by the authorities. HHD solicitors are currently representing clients who are affected by these issues. 
The data obtained through the hack has already been used to arrest people suspected of being involved in serious crime including murder, drug trafficking and kidnapping offences. As well as fiscal matters such as tax evasion, VAT fraud, duty evasion and money laundering.
Recent Developments: Appeal Court in England & Wales finds Encro evidence admissible.
 On Friday 5th February 2021, three senior Appeal Court judges dismissed an appeal to block messages on encrypted encrophones from being used as evidence. The judges concluded that the messages, obtained by French police, were not obtained by 'interception' and therefore cannot be excluded under section 56 of the Investigatory Powers Act 2016 as was argued by the 4 defendants. It is the opinion of the court that the encrypted messages were stored and then recovered by the authorities. Therefore, the evidence gathered in the hack can be put before juries in trials in England and Wales.
 The decision will have major consequences for hundreds of EncroChat cases which have been delayed awaiting this ruling. While the decision will not be binding on courts in Northern Ireland, it has the potential to be persuasive.
Our Matt Higgins has said "while we are disappointed by this court decision we are not surprised."
"We are concerned that this sets a dangerous precedent when it comes to police hacking as it has the potential to threaten our fundamental right to privacy."
"The presumption of innocence has been abandoned in this case and we look forward to the opportunity to challenge the admissibility of evidence when it comes to trials in this jurisdiction."
If you have used EncroChat in the past and are concerned that you could be caught up in an investigation then HHD has the expertise needed to advise for each eventuality, at the police station, during criminal investigations and at court – please contact our legal team at HHD in confidence matthewhiggins@hhdsolicitors.com
 Eimear O'Donoghue, February 2021